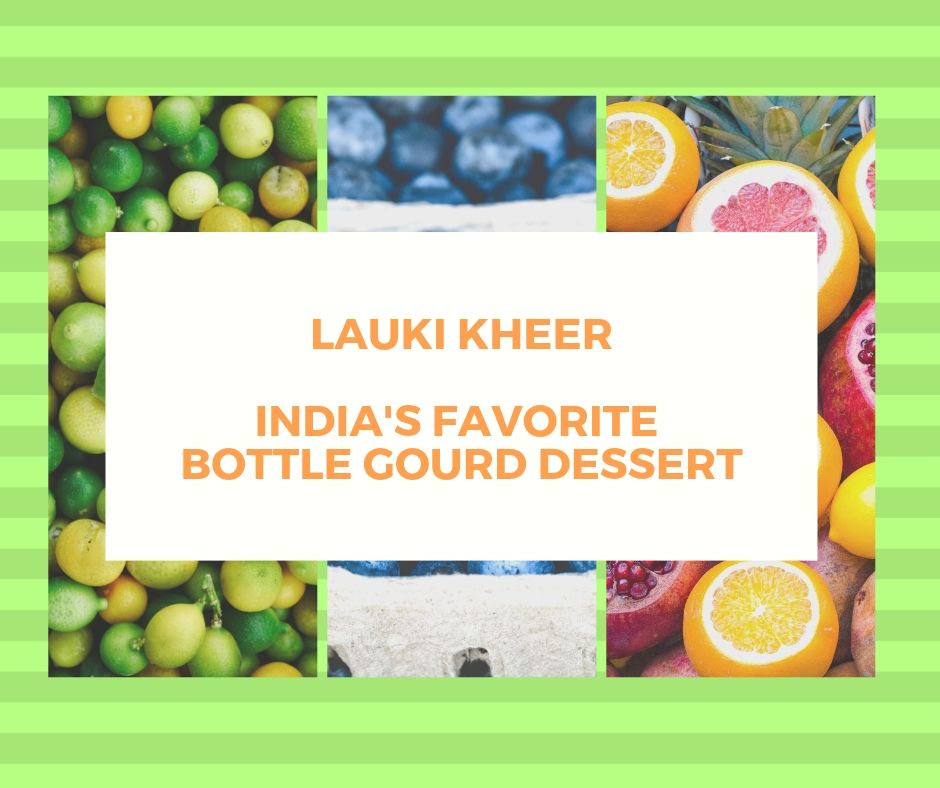 Lauki ki Kheer – Bottle Gourd Dessert
Before we start with the recipe of Lauki ki Kheer, let's understand the significance of Lauki in Indian cooking. Lauki or Dudhi is the Indian name of the famous Bottle Gourd. It is one of the most preferred vegetables in the healthy food list. 
I know, there are very few people who like the taste of Lauki as a vegetable. Although I am not one of them, I thought of sharing a very tasty and healthy recipe for those who thought that Lauki was only for the ailing!
When I was working as a freelancer, I got cravings for desserts at random times of the day. These quick recipes came to my rescue.
And, I bet! Even you won't be able to resist this dish. 🙂
So, here's the recipe of my favorite Lauki ki Kheer:
Ingredients:
500 ml milk
1 cup grated bottle gourd
1/4 teaspoon crushed cardamom
7-8 strands of Saffron (Kesar)
4 Cashews (broken or grated), 4 Almonds (broken or grated), 8 pieces of Kishmish (raisins)
6 spoons sugar
Preparation:
Boil 500 ml milk in a pan. Keep stirring on a low/medium flame so that it thickens.
Add the Kesar strands (7-8) to this and keep stirring.
Add 1 Cup grated Bottle Gourd (Lauki) to the milk in the pan and keep stirring. The mix will appear thin initially after adding bottle gourd but it thickens gradually upon stirring.
When the mix is moderately thick, add s spoons of sugar (though the quantity of sugar can vary depending on your taste and preference). Make sure that you keep stirring on a low flame.
Add crushed Cardamom to this and continue stirring.
Add the dry fruits and stir for just one minute. Put the flame off.
This dessert can be served hot or cold depending on the weather. And, when you have it, do ponder over the benefits of this amazing vegetable called Lauki.
Variations suggested:
As per convenience and availability, you can add or eliminate dry fruits completely from the recipe.
Adding Kesar is for flavor and yellow color. It is optional though. Some people add green edible color to Lauki desserts. But, I don't prefer artificial food color so Kesar is a good and healthy substitute for it.
The thickness of the dessert can be reduced by adding more milk, if required.
If you are interested in baked dishes, do check this section for some baked dishes recipes.
Please share here in the comments, if you would like to suggest some easy recipes.