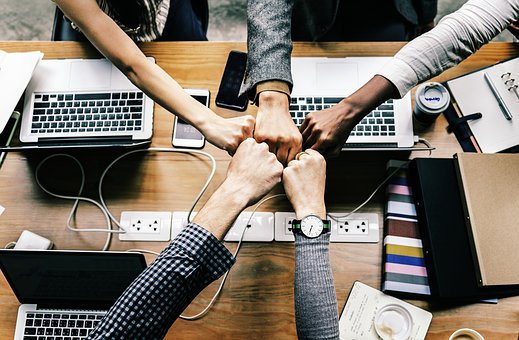 8 Benefits of Slack Collaboration Tools That Will Compel You to Try!
Slack or "Searchable Log of All Conversation and Knowledge" is a package of cloud-based collaboration tools for businesses. These software applications help you manage and improve your internal communication.
The complete set of tools facilitates a good interaction with your business team no matter the team is working in-house or it is remote. But, for the remote team model, Slack is actually a boon.
Let us see how.
Portability
Slack has multiple versions suitable for different platforms. You can choose the desktop, browser-based, and mobile app versions according to your preference. So, each of your team members can conveniently access the features the way they want.
The team can remotely connect from different locations. With the ease of communication that it offers, teamwork is as easy as it never was.
Businesses which allow work-from-home opportunities have an added advantage with Slack. The communication and collaboration continue uninterrupted despite the employees being in different locations.
The Slack collaboration can be extended to clients and vendors by sharing the channel with them. So, isn't it great!
Multi-way Communication
Slack has channels for messaging, voice and video calls, and much more.
Slack has access to all the applications through one interface. This helps the teams locate and use all the features conveniently.
Right from selecting a theme, to sending messages, this panel has options for management of the different applications.
Easy Integration with Your Existing Tools
I know most of us are already using cloud services and tools such as Google Drive, Hangouts, GitHub or DropBox etc. And, our biggest resistance to trying new tools is a result of our apprehensions. Whether or not the new tool will be able to integrate the existing ones?
Slack has a solution again. It can integrate many such tools. You can find such tools in the Slack App directory.
Slack also has an API which helps in the development of customized applications as per your specific needs. So, it is basically a tool much preferred by the technology companies.
Sharing Files
Every business team has to share files. Slack is favored for the file sharing capabilities. Variety of file types can be shared, be it text or image.
The best part is that you can also share code snippets with your team. This is particularly useful for software and app developer teams.
So, you can expect your teams sharing data in a hassle-free manner if you use such a tool.
Convenient Data Search
Your business has so many types of data. And it becomes impossible to keep track of everything when the volumes are high.
Through Slack, you can search your messages or files etc through a single search of the Slack panel. Even if you have left a channel, its contents can be searched.
And, if you are searching for data from a specific channel like a private message, the search allows you that as well. Effective filtering options offer time-saving search.
Multi-way Communication
All of us understand the significance of good teamwork for effective performance. Communication is the biggest key to this.
Slack allows teams communicating in a group as well as through private messaging. For confidential or one-on-one interactions, private messaging is effective. Messages can be segregated by topic, group or project.
While, for common tasks throughout the day and to keep everyone updated, group messaging can be done conveniently.
Security
Slack offers compliance with the security standards such as SOC 2 Type II, ISO 27001, and HIPAA.
It facilitates single-sign-on through the standard authentication protocols.
It also supports the two-factor authentication model.
Your data is also encrypted while in transit.
To summarize, you need not worry about your data security!
Free and Paid Plans
Slack comes with a basic version which is free for use. Most businesses which are at their initial stages prefer the free plan. It is feasible for their operations and also easy on their budget.
And, for those who want premium functionality, there is a paid plan too.
Conclusion
We strive to find and use the best products for our business back-end activities. It takes a lot of time and even money to finally get to the right product.
No vendor would put his product in a bad light. And we get to see such attractive advertisements for collaboration tools everywhere. It confuses us further.
So, we understand the significance of feedback sharing among other users. I believe slack is a very good solution for all our team collaboration needs
Try it now!
And, don't forget to share your experiences about Slack or any other collaboration tools here in the comments.