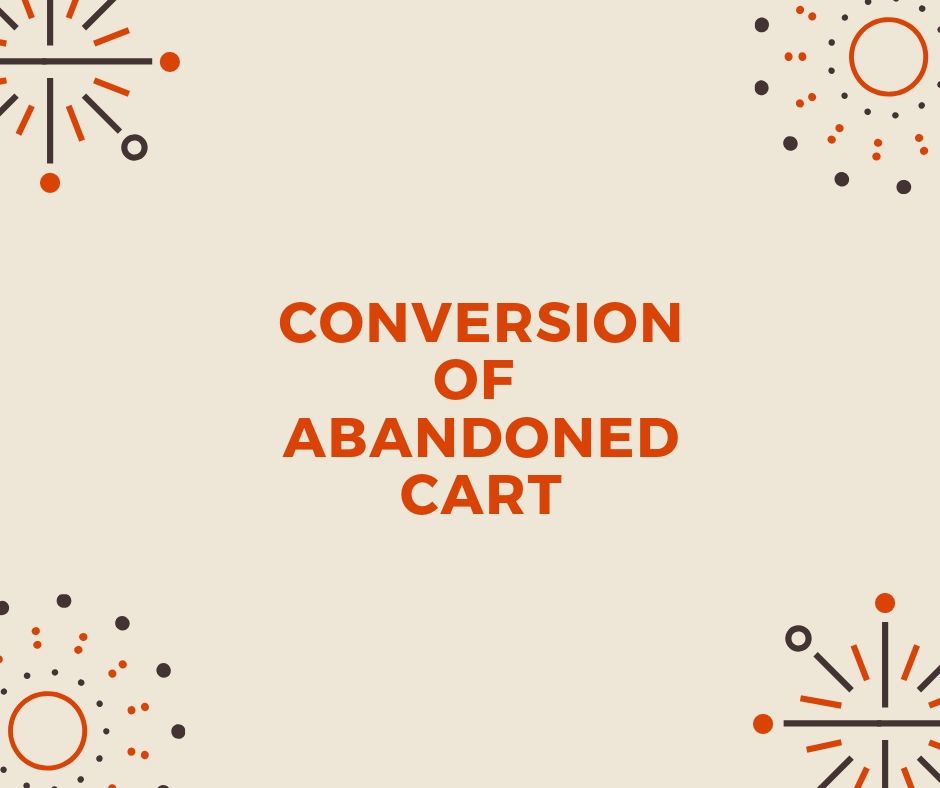 The Prevention and Cure of Cart Abandonment to Trigger Your Business Revenue
Cart abandonment is one of the worst fears of all the online sellers. When you are rejoicing that the customer liked your product and added it to his cart, he suddenly leaves, abandoning his cart.
And you are building assumptions on what went wrong!
It is not just a loss of opportunity, but rather a loss of business revenue.
As suggested by a recent survey, a lengthy check-out process is a paramount reason for cart abandonment. But, before it generates a topic for debate between me and you, let me admit that there are more such reasons.
Here are some of these causes of cart abandonment.
Customers prefer different payment modes. They are most likely to buy from your store if you can offer them the payment mode of their choice.
If not, well, you know what I mean!

A vast majority of customers abandon the cart for the apprehension of payment security. You are doing enough to ensure that the customers' credit card details are secure.

But, how can the customer trust you, or for that matter anyone, for that? So, many customers abandon the cart due to fears of payment security.

Most of the customers find shipping costs annoying and unreasonable. And it is desirable to not have high shipping costs for selling online specifically when the value of the product itself is low.

Lack of good shipping options, the delays, and the shipping charges are some of the crucial monsters for your business as they are responsible for a vast majority of cart abandonment.
Abandonment shatters your chances of conversion. And, everyone searches for ways to deal with it.
Primarily there are two ways to deal with cart abandonment. First is prevention and the other is recovery.
Let us have a look at both of these.
Preventing Cart Abandonment
Preventing cart abandonment is not easy and may not give absolute results.
But, you have to take these measures as even with a slight possibility.
These are some ways you can prevent cart abandonment.

Variety of Payment Options
For a good sale online, you must offer a variety of payment options like online banking, credit card, cash-on-delivery, PayPal etc.

Every customer has his preference for payment options. And we should respect that.

So, offering diverse payment options is the least that we can do to ensure that the cart is not abandoned for lack of payment options.
All the popular payment gateways facilitate secure financial transactions.

But, it is also important to let the customer know that your website or app is using a technology which ensures the security of their crucial financial information and transactions.

The best way is to display a certificate or badge to endorse that your website or app is using enough security measures.

Clarity of Shipping Details
If you cannot prevent high shipping costs, it is still imperative to clarify the shipping costs with the product description itself.

So, a customer who is willing to buy your item would not feel cheated when he finds shipping costs added at the time of check-out.

Existing customer data helps you identify the cause of cart abandonment.

Irrespective of whether you admit that your check-out process could be too cumbersome for the customer to try, you need to improve the check-out process persistently.

This is to improve the user experience and save their time.

You must collect only the minimum required information from the customer.

For a logged on user who has already created his profile way back, it is not necessary to collect much information. Just allow him to select from the existing information like a list of offers, shipping addresses, payment options etc.

But, for a user logging on as a guest, it is more important to collect only the information which is mandatory to complete the service to him. And, if you are also asking for his phone number, you must mention the purpose.

Asking his gender, age, and other personal information for profiling is not advisable at the stage of check-out.

But, if you do want the customer to create an account instead of making orders as a guest, do also offer some benefits to that. First order discounts are always a good idea to prompt the customer to create an account on your app or website.

Recovering Abandoned Cart
You haven't been able to prevent cart abandonment. But, there is still some hope!
You can still try to recover the loss and bring about a conversion from an almost lost sale.
So, let's see how!

Monitor Abandonment
Before you take further steps to tackle it, you need to monitor the cart abandonment. This is done to identify the reason specific to the user.

Analysis of cart abandonment can provide us with crucial information. A detailed campaign in your analytics can be created specifically for cart abandonment statistics.

This could help you gather considerable insights on cart abandonment. For example, the time that the customer spent on the cart can indicate if he had added the items in the cart by mistake.

Or it can be inferred that the customer was expecting a different bill amount. This is also an indicator that he was expecting an offer or discount.
Phased Responses
When you find that a customer has left his cart abandoned, what do you do?

Obviously, instead of crying over the lost sale, you must do something to recover it.
Let us see how!

Does your platform have an automatic emailing feature? No? Contact your app developer now!

Yes, you must send automatic email in an event of cart abandonment. This email most ideally must contain an offer or a discount code.

An exit intent offer can do wonders, especially when the customer is leaving the cart as he is not happy with the price that he is paying for your product.

This is to entice the customer to buy the product which is available with an offer at this moment. Limiting the validity or applicability of the offer further ensures that the cart will convert to a sale. So, add a message with the offer which says something like, "This offer will last for 1 hour".

Similar is the case with automatic message notifications. These can be sent as soon as the customer abandons his cart on your app or website.

The message can just be used to remind the customer that he has some items in his cart.
Reminders
You tried giving offers, but that could not prevent the customer from abandoning the cart.

You still have options. After around 24 hours, you can send another email to the customer reminding him that his cart has items that he had chosen.

Do prompt him to view his cart again!

And, if the customer still does not come back, you can also send a stock-run-out notification mail of the items that his cart contains.
Gather Feedback
You did everything and the customer did not visit the cart again. The cart is still left abandoned and you have missed a sale.

But, you must know why! So, the best way at this stage is to gather customer response or feedback. Send an email at this stage asking him what is wrong and why he does not want to buy the products in the cart.

It is important for you to find out the reason specific to every customer for the cart abandonment.

For this, an email soliciting feedback must contain a form with the options such as these:

I did not like the product
I will buy it later
I am not happy with the price
The product does not ship to my location
I just need some time to make a decision
I am expecting some discounts or offers
Other
And don't forget to add a text box for the user to fill, when you have displayed the option "other". It can give you the exact reason for cart abandonment.

This also makes the customer feel valued.

Getting any response to this mail is a big achievement for you. If the customer really likes your product and has any other concerns, he is most probably expected to respond.
Customer Support
And do ask the customer if he needs any help. The reminder emails must contain your support email address and phone number.

This is to find out if the customer had a query while ordering which prevented him from completing the order.

Believe me! A good customer support can reverse cart abandonment more than anything else ever can.

Conclusion
All of us are centered on the customers. We want to add new customers every day. But, is it possible to forget the existing customers?
They are a significant segment to target as they know you and have experienced your services. And, you cannot lose them.
Managing cart abandonment is like a sale from the lost opportunity. It is learning as a whole as you get to know where you are lacking and what you need to improve.
And, if you want your business to keep growing, you must keep the customers happy and loyal through your efforts.
It is equally important to recover the lost customer base and convert the abandoned cart into an effective sale!
Any further ideas on this topic are most welcome. Please share in the comments section here!